Back To Menu
Sandwiches & Burgers
$16.99
Crab Cake Sandwich
Maryland style lump crab cake, housemade sriracha tartar, lettuce and tomato on a brioche bun with your choice of side
Choose 1 Side:
Hand Cut Fries
Veggie Medley
Side Garden Salad
Side Caesar
Corn Chowder
Soup of the Day
Potato Chips
Sweet Potato Fries
+$1
Onion Rings
+$1
garlic mashed potatoes (dinner only)
Have you tried this item? Pop it!
Help other diners know what to expect by sharing your experience.
2 people have popped this item
Photo Gallery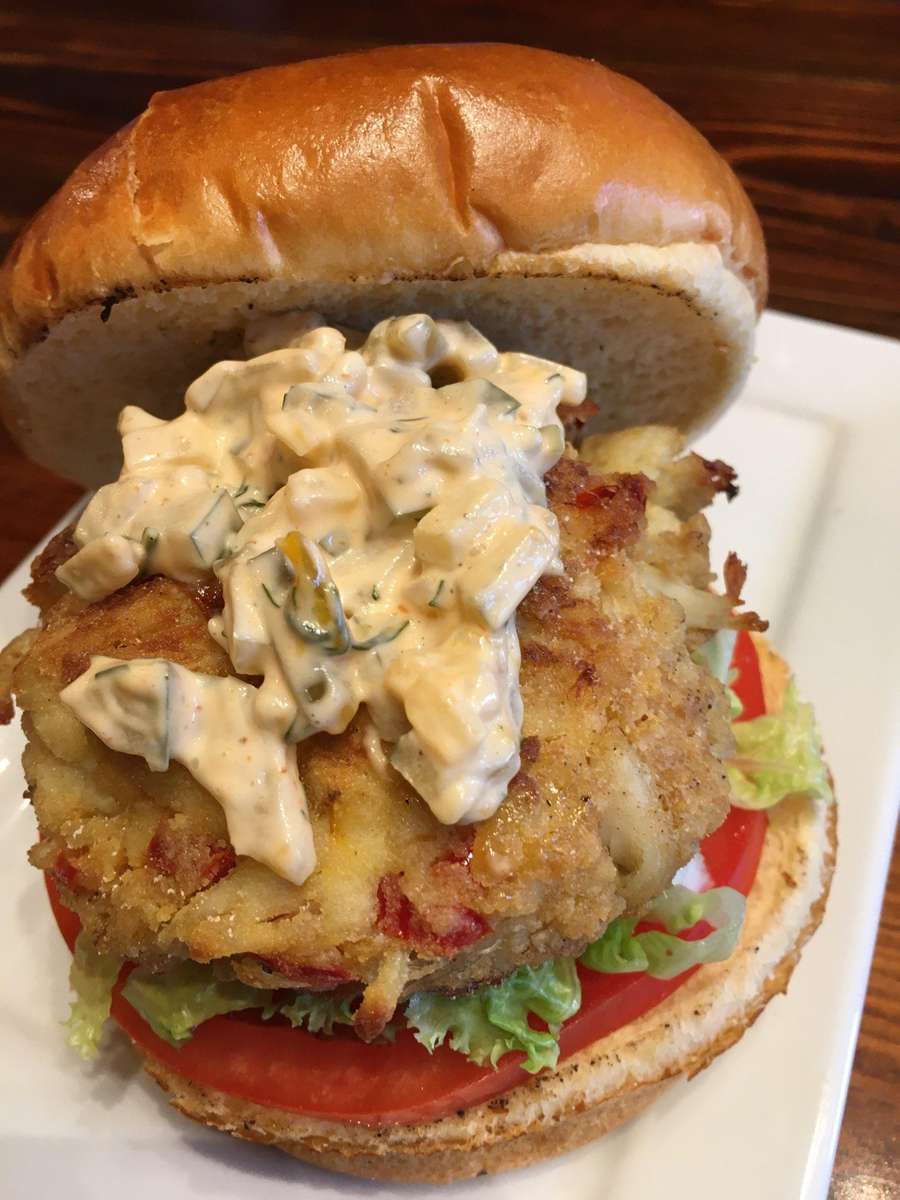 Back To Menu
Sandwiches & Burgers
$16.99
Crab Cake Sandwich
Maryland style lump crab cake, housemade sriracha tartar, lettuce and tomato on a brioche bun with your choice of side
Choose 1 Side:
Hand Cut Fries
Veggie Medley
Side Garden Salad
Side Caesar
Corn Chowder
Soup of the Day
Potato Chips
Sweet Potato Fries
+$1
Onion Rings
+$1
garlic mashed potatoes (dinner only)
  Back To Menu